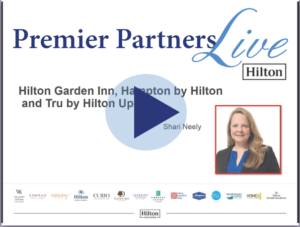 ABC Premier Partners Live Webcast featuring Hilton
Watch Sheri Neely, Manager, Brand Sales, Focused Service Category as she provides an update featuring three big brands.
Join us and get a taste of Hilton Garden Inn's upcoming savory changes with food & beverage. Learn what's new with an old favorite, Hampton by Hilton. Take a peek behind the curtain to reveal a fast-growing, spirited brand that is TRU-ly different.