Hyatt: Thinking Differently About Our Business in Every Dimension
October 6, 2022 at 2:00PM ET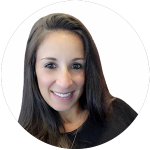 Presenter:
Cristina Coelho
Global Sales Director – TMC/Consortia
Hyatt Global Sales Force
The hospitality industry has drastically evolved since the pandemic. Hyatt has mirrored this evolution by continuing to adapt to the environment, getting closer to guests and members, as well as customers, and adapting to the shifting needs of travelers and colleagues. Join Hyatt as they dive into the historic boom in leisure travel that has contributed to a growing presence in key and evolving markets where customers, and owners, seek high-end service and guests.
Attendees will have the opportunity to win one of three amazing prizes.
Win one of three prizes:
• Grand Prize: 7,000 World of Hyatt Points
• First Prize: 5,000 World of Hyatt Points
• Second Prize: 3,000 World of Hyatt Points