Elevate Your Experience Where Land Meets the Sea
In Los Cabos, luxury experiences are second to none. It makes it feel as if everything happens for a reason – because your clients say so. It's no wonder that this is where celebrities migrate to when they need to set themselves apart from their everyday.
From flying private to unique private experiences, like chartered sportfishing boats and scuba diving, your clients will get the secluded getaway they've been missing. And with stunning villas and the highest concentration of luxury hospitality brands in Latin America, it's not just privacy your clients will receive but unparalleled, thoughtful service that can cater to every whim.
There's more yet to discover in Los Cabos, like our 18 championship golf courses, world-class spas, and restaurants from Michelin-starred chefs, so download our luxury guide to get all the details and become a Los Cabos specialist to know everything else about our destination.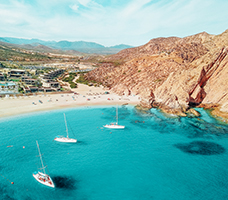 Sailing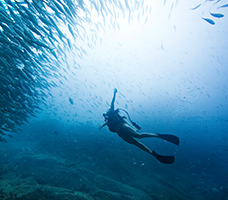 Scuba Diving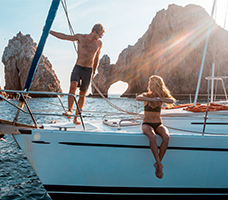 Sailing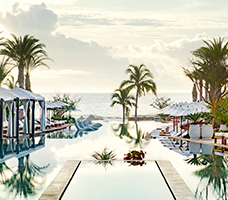 Pool

Marriott Leading the Way in Sustainable Travel
Marriott International is working to reduce environmental impact, build and operate sustainable hotels and source responsibly. Our portfolio of hotels invests in the vitality of their communities and natural resources to support resiliency and sustainable development. When the Playa Largo Resort & Spa, Autograph Collection was built, it was crucial to protect the Florida Keys' delicate ecosystem. Environmentalists surveyed indigenous plants and animals to ensure the new resort wouldn't disturb their habitat. A series of nature trails wind through the property allowing guests to enjoy their protected neighbors. At The Ritz-Carlton Orlando, Grande Lakes, the championship golf course is designated a Certified Audubon Cooperative Sanctuary. Designed to honor its surroundings, the course follows the contours of the land with native pines and palmettos to support the natural environment. Across the globe, Marriott International is focused on providing more sustainable and meaningful ways to experience the world around us.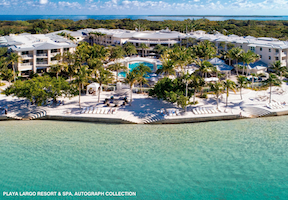 Playa Largo Resort & Spa, Autograph Collection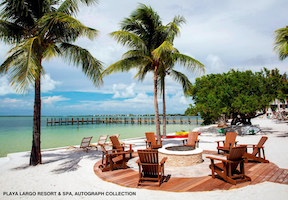 Playa Largo Resort & Spa, Autograph Collection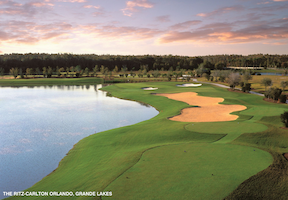 The Ritz-Carlton Orlando, Grande Lakes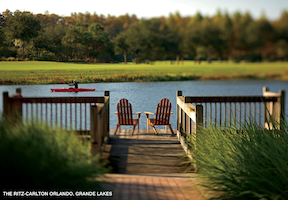 The Ritz-Carlton Orlando, Grande Lakes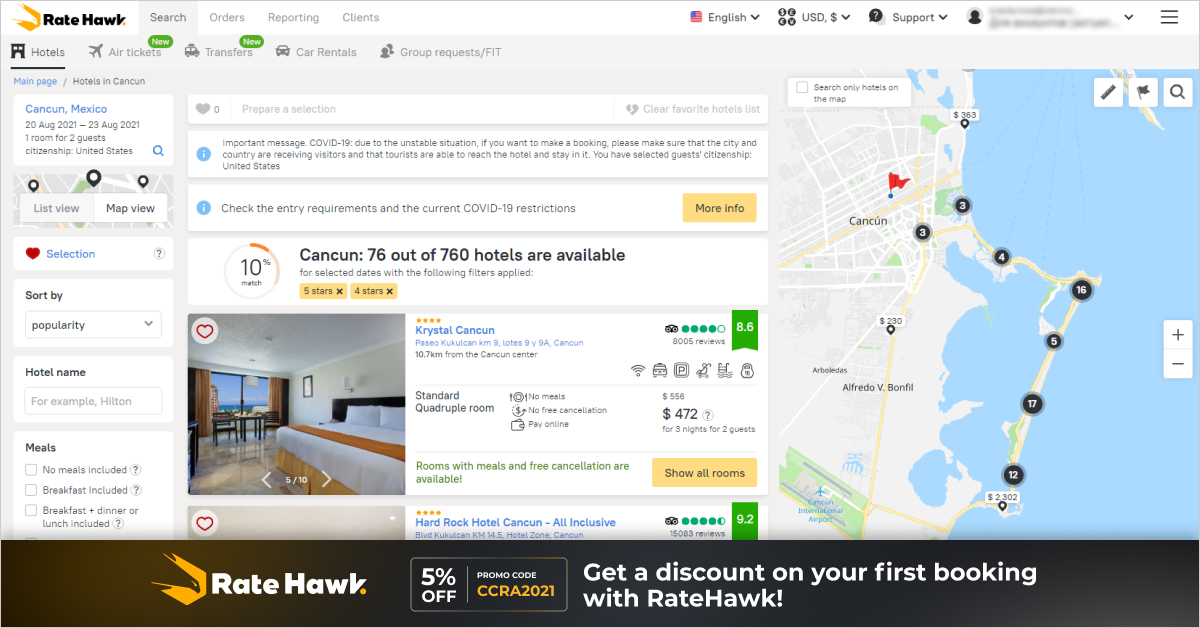 RateHawk —Travel Booking Tool for Tourism Industry Professionals
Get to know RateHawk, an innovative partner with a wide range of functionality, large product offering, and advantageous prices. RateHawk has successfully entered the American market!
RateHawk is part of the Emerging Travel Group and is developing at a fast pace. In the past five years, more than 35,000 partners from all over the world have joined the platform, the website has been translated into 19 languages, and new functions are appearing every couple of months. In 2021, RateHawk launched the sales of airline tickets from more than 350 airlines and the booking of transfers and evolved into a multi-service for travel industry professionals.
The service's main benefits
Huge selection of travel services
More than 1.5 million hotels, airline tickets, and transfers worldwide for individual and group bookings
Rich functionality
A streamlined platform with an intuitive interface, a mobile app for Android and iOS, and a Google Chrome extension that allows you to compare prices and save money
Exclusive pre-check service
Each booking is manually checked to eliminate any possible errors made on the hotel side
Multilingual support 24/7n
Rapid answers to any questions any time, including at night, on weekends, and on holidays
Loyalty program
You can get back up to 4% of the cost of your bookings, save up points and use them to pay for later bookings.
Access to various financial models
The ability to work with both net and gross financial models. The type of financial model can be changed at any time.
Presence of a subagent model
Special possibilities for partners who are working with a network of agents or subagents.
Voucher customization
Your logo on the voucher will remind clients who to contact for travel planning.
There is a special offer for new clients of RateHawk: 5% off the first hotel booking using the promo code CCRA2021. The offer is valid until September 30, 2021.